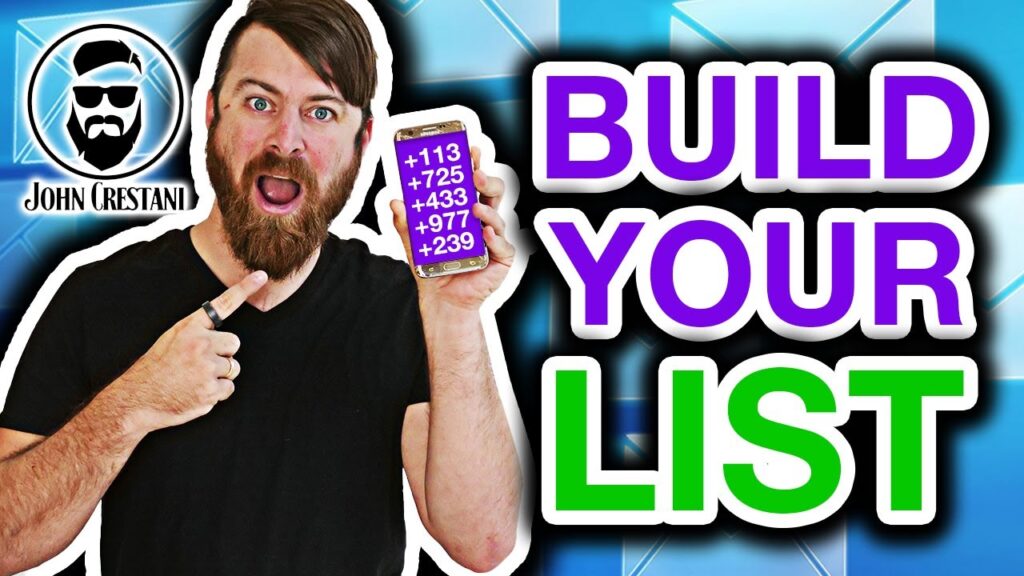 Today's video is from John Crestani. He is a well known affiliate guru and millionaire marketer. He is huge on Clickbank for his wildly successful product, the Super Affiliate System.
Here he breaks down how to set up a free email autoresponder through Mailchimp and promote Keto diet products through their landing page builder. Mailchimp is good for those starting out in diet and relationship niches, but they don't allow mailings for affiliate marketing and make money online products.
For that I would recommend GetResponse which is free for 30 days and has a better landing page builder. Watch below to learn how to create an email list with no money and no website!
To get started creating an email list if your in the Make Money Online niche click the link below for your free Getresponse autoresponder and landing page builder.

John Crestani also has a free 2-hour webinar training that you can check out below!